Tax Resolution Services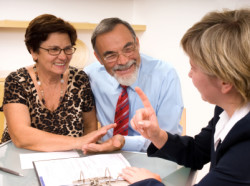 If you're in the market for effective tax relief assistance, contact the experienced tax attorneys and enrolled agents at The Levy Group of Tax Professionals today. Our team will take the time to carefully review your financial history to understand all aspects of your state or IRS back taxes situation to ensure you get individualized solutions for your particular issues with delinquent taxes. Based on our analysis, we will develop a strategy and offer recommendations designed to help you eliminate your tax issues and avoid serious penalties. When you're inundated with tax problems or feeling overwhelmed by IRS penalties, trust The Levy Group of Tax Professionals in Washington, DC for competent and proactive tax help. If you've been hit with a tax levy, we can immediately negotiate with the IRS to get it lifted. We know the proper channels to go through, the best tax officials to contact, and the forms to submit to get the tax relief process underway right now.
Our tax consultants have 22 years of experience in providing tax relief to individual taxpayers, self-employed people, and businesses of all sizes. When you're dealing with a tax lien or another burdensome tax problem, you'll find the viable solutions you need at The Levy Group of Tax Professionals. 
To help you get the tax help you're looking for, our team of tax consultants can set into motion various tax resolution strategies. Our services can include:
Appealing a Government Action
Negotiating an Offer in Compromise
Submitting an Installment Agreement
Filing for Penalty Abatement
Claiming Innocent Spouse Relief
Stopping Wage Garnishment
Implementing Other Tax Settlement Negotiations
Don't let past mistakes affect your financial stability in the future. Contact our professionals via e-mail or phone now, and let us help you work out your difficulties with the relevant tax authorities. Through our sound advice and effective IRS representation, we'll work to get tax liens released, tax penalties reduced, and bank levies removed. We have the credentials and expertise to put to work on resolving even your most troublesome tax problems. The solutions we offer range from preparing an offer in compromise to negotiating a tax settlement on your behalf with the IRS. Serving Washington, DC and environs, our seasoned tax consultants will help you address your tax problems head on and pursue the type of tax debt relief that would do the most good for minimizing or eliminating your tax problems.

To make an appointment for tax resolution services, don't hesitate to contact our tax lawyers and enrolled agents now. We're here to help you sort through your tax issues and arrive at a mutually agreeable solution—one that works for both you and the IRS. Call or e-mail The Levy Group of Tax Professionals today to get started on effective tax help solutions.
tax penalty abatements
tax resolution
tax settlement