Tax Attorneys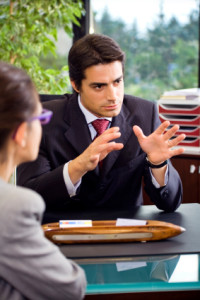 Do you need an experienced tax attorney to negotiate directly with the IRS or represent you in federal tax courts? At The Levy Group of Tax Professionals in Washington, DC, our tax attorneys are well-versed in the intricacies of tax law. We've been helping businesses and individuals solve their state and federal tax problems since 1991, and we have the expertise and legal problem-solving skills to help you minimize the impact of government actions. Having passed the bar exam, our tax lawyers are experts in the complexities of tax laws and tax resolution strategies. Take the first and most important step in resolving your tax difficulties: Call our team of seasoned tax lawyers and enrolled agents at The Levy Group of Tax Professionals.
Whether you're a small business owner, a corporate financial officer, or an individual taxpayer, IRS problems can quickly escalate if you don't take decisive action to resolve them. If the magnitude of your tax issues requires expert assistance, our enrolled agents and tax attorneys can step in and help. We offer a variety of legal remedies ranging from audit defense and tax penalty abatement to payroll problem resolution and federal tax court representation. Our tax attorneys are among the best in the business, and we're committed to helping you with the most expedient and cost-effective solutions.
Knowledge is power when it comes to effectively dealing with income tax problems, and our tax attorneys have the know-how and practical experience to help you surmount all kinds of IRS difficulties. If you're already dealing with the repercussions of tax-filing errors, omissions, or back taxes, don't compound your problems by ignoring them or trying to deal with them on your own. Take charge of your situation and start turning things around by calling our team of experienced tax attorneys at The Levy Group of Tax Professionals. Why pay exorbitant fees for competent tax help when you can get some of the best tax lawyers in the greater Washington, DC area for a reasonable fee? We're here to get you expert tax relief at a fair price.
At The Levy Group of Tax Professionals, we take tax resolution seriously and we're committed to finding the tax remedies that will provide you with the fastest and most enduring benefits. Whether you need a tax law attorney to negotiate a settlement with the IRS or represent you in federal tax court, you can count on our proactive tax lawyers to provide you with sound legal advice and represent your best interests at all times. When you need tax attorneys that are experienced, affordable, and results-oriented, we're available to make your tax problems go away!
tax lawyers
attorney taxes
tax law attorney
tax attorney
tax attorney in