Payroll Tax Problems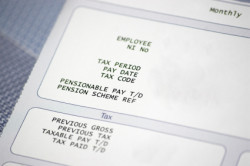 Considering how many priorities, problems, and distractions a business owner has to deal with every day, it should come as no surprise that IRS payroll mistakes sometimes happen. Whether you made an error when filing or you simply forgot to file altogether, unresolved business tax problems can become major legal and financial issues if not handled properly. So if you're grappling with problems caused by a business tax debt, get in touch with the experts at The Levy Group of Tax Professionals as soon as possible. Specializing in business tax relief for 22 years, we have the expertise and credentials to resolve all your payroll tax problems and bring you long-lasting company tax relief. Don't let an IRS payroll tax penalty spell disaster for your business. Call us in Washington, DC today!
The Levy Group of Tax Professionals will help manage your business tax debt by first reviewing the circumstances of your payroll tax penalty and then devising an effective plan of action to address the problem. We continually study IRS payroll policies and know exactly what it takes to provide you with an affordable, effective solution. It's our priority to help you secure the business tax relief you need, and we'll focus all our resources on implementing a strategy that will work for you. As part of our service,  The Levy Group of Tax Professionals will also identify where your business tax problems originated and advise you on how to prevent the same troubles from recurring in the future. The causes of payroll tax problems may include everything from mistakes in filing to bookkeeping errors to employee misclassification. When you need company tax relief, don't settle for a novice tax advocate or an unlicensed accountant. Instead, let the experienced IRS payroll experts at The Levy Group of Tax Professionals get you the results you need on the first try.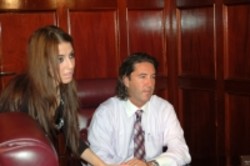 Consequences of IRS payroll issues can range from a costly payroll tax penalty to seizure of your business assets. In order to avoid losing your business, you'll need to get business tax relief with help from The Levy Group of Tax Professionals. Many business tax debt problems stem from minor clerical errors—but even if something more serious is involved, we'll be able to get to the bottom of the issue and help you correct it. Not only will we help you free yourself from your burdensome business tax problems, but we'll also provide you with the tools to avoid a hefty payroll tax penalty in the future.
Business Tax Problems
Whether you're struggling with small business tax problems or you need corporate tax resolution services, our experienced tax attorneys and enrolled agents can help you straighten things out. With more than two decades of experience and a firm commitment to providing the most dependable tax help in the Washington, DC area, The Levy Group of Tax Professionals is the team of tax consultants you can count on! If you need a tax relief attorney or highly qualified enrolled agent to sort out and resolve your small business tax problems, give us a call today to get started. 
As a well-established local business with an A+ rating from the Better Business Bureau, you can be sure you'll be working with a business tax adviser that is dedicated to customer support, outstanding service, and the highest ethical standards.
payroll tax help
irs payroll
payroll tax penalty