IRS Tax Settlement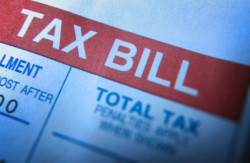 Owing a large tax debt to the IRS can be incredibly stressful if you're not sure what to do or how to turn things around. That's why you should call the tax advocate team at The Levy Group of Tax Professionals for the personal attention and down-to-earth advice you need. We'll help you reach a tax settlement with the IRS that relieves the pressure and enables you to regain control over your financial life. When it comes to tax settlements, the faster you act, the better your chances are for a favorable outcome. To begin the process of pursuing an IRS settlement, we'll determine your eligibility for a back taxes settlement and work with you to fill out the necessary paperwork. Our objective is to secure an IRS settlement or tax debt reduction agreement for you that will relieve the pressure and get you back on firm financial footing.
Bear in mind that the IRS just wants to ensure that they get paid, even if it means they don't receive the full amount owed. A little is better than nothing at all. That's why tax settlements are often the best solution for taxpayers who are buried in IRS debts they simply cannot afford to pay. At The Levy Group of Tax Professionals, an experienced tax advocate from our team will work with you to draft an IRS settlement proposal aimed at getting a sizable tax debt reduction for you. We'll use our 22 years of experience in the tax resolution field to pursue a taxes settlement for you, as well as a reasonable payment installment plan and lasting relief from IRS collection activities.

Offer in Compromise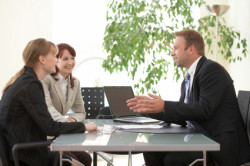 While there are a handful of tax settlement programs available, including innocent spouse relief and penalty abatement, one of leading strategies is called an offer in compromise. In an offer in compromise, you will submit a request to the IRS to be approved for a reduced payment amount; if the request is approved, you will end up paying significantly less than what you originally owed. However, because an offer in compromise is so frequently sought-after by indebted taxpayers, it can be a challenge to have your offer accepted. That's why it's important to have the tax advocates at The Levy Group of Tax Professionals on your side. Drawing from our 22 years of tax resolution experience, we'll help you present your case with credibility and professionalism, doing everything we can to get you the results you deserve. 
To learn more about tax settlements, the possibility of IRS debt forgiveness, and which strategies might work best for you, call or e-mail us today!
tax settlement
tax advocate
taxes settlement