IRS Penalty Abatement
Are you dealing with IRS tax penalties or the prospect of tax penalties? If so, it can be a frightening ordeal. When you file a late return or underpay your taxes, penalties get imposed and mounting interest fees compound your existing tax debt burden. Government actions such as wage garnishment, bank levies, and property seizure can quickly turn a tax problem into a major financial crisis. If you are currently dealing with tax liens or other penalties, then you need to call our tax attorneys and enrolled agents for help. Residents of the Washington, DC area rely on The Levy Group of Tax Professionals to provide effective strategies for IRS tax relief and tax penalty abatement. If you want to avoid further penalties—and get relief from tax penalties that have already been imposed on you—give us a call today for a consultation and free estimate. We'll help you get your finances back on track with penalty abatement and more!
Contact us as soon as possible if you're facing tax liens or other tax penalties due to any of the following:
Fraudulent returns
Inaccurate information on your return
Underpayment of taxes
Missing payments
Late returns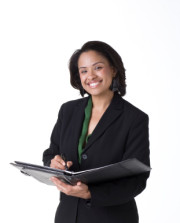 With a staff of certified tax consultants and an A+ rating by the Better Business Bureau, The Levy Group of Tax Professionals has the credentials, excellent reputation, and dedication to provide you with the tax help you need. Our experienced tax firm brings 22 years in the business to the table when it comes to resolving your tax issues, and we're well versed in the most effective procedures for getting tax penalties lifted. If you're under the impression that once penalties are assessed, there's nothing you can do to stop them, you'll be glad to know that you do have recourse.
As a team of tax lawyers and enrolled agents serving Washington, DC and environs, we're authorized to negotiate directly with the IRS to get tax liens and tax penalties stopped. Having the help of a licensed tax consultant during this negotiation can be highly beneficial to you, so don't attempt to go it alone! The Levy Group of Tax Professionals can work out an IRS installment agreement on your behalf and help you get your finances back on track. No matter what type of tax penalty you're dealing with, we can provide you with solutions that will relieve the pressure and create a framework for restoring your financial stability.
Remember, an IRS tax lien or wage garnishment can seriously damage your finances and cause problems now and in the future. If you want to have freedom from tax liens and income tax penalties, you need to address these issues as soon as possible. As mentioned, one of your options to settle your debts may be an IRS installment agreement. With the help of the tax attorneys and enrolled agents at The Levy Group of Tax Professionals, you can look forward to an IRS installment agreement that will enable you to settle your tax debt without incurring financial hardship. Call us today and get the help you need to stop tax penalties and resolve your IRS problems once and for all!
IRS Tax Penalties
IRS Tax Levy Assistance
IRS Tax Help
Tax Lien Relief
IRS Garnishment Help