IRS Audit Representation
For most people, there are few things more panic-inducing than receiving notice of an IRS audit. Why? Often, taxpayers aren't familiar with the process of IRS audits, and they don't know what to expect or how to prepare for it. If you're facing that situation, one of the best things you can do is call The Levy Group of Tax Professionals in Washington, DC. Our experienced staff of tax attorneys and enrolled agents can provide you with the guidance and IRS audit representation you need. We're extremely knowledgeable about tax audits and procedures, and we come equipped with the expertise and negotiating skills to bring about the best possible outcome for you. Being audited by the IRS is stressful to say the least, but with The Levy Group of Tax Professionals in your corner, you don't have to worry about answering difficult questions—we will be your spokesman!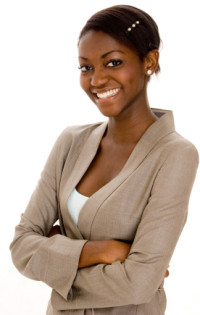 Your tax return may have been selected for an IRS audit for a number of reasons, including missing data, a high number of itemized deductions, or even random selection. Regardless of the reasons you're being audited by the IRS, we'll provide you with strong and competent representation. Working side-by-side with you, The Levy Group of Tax Professionals will help you compile all necessary documentation to present your case as accurately and effectively as possible. IRS audits are known to leave no stones unturned, which is why we strive to be extremely thorough during the preparation process.
Additionally, our IRS tax audit experts are tax lawyers and certified enrolled agents, which means we're authorized to represent you before the IRS—you don't even have to be present at the audit! Once you've provided us with all of the relevant information and documentation for your IRS tax audit, we'll take it from there. Our tax representation will save you time and minimize any potential problems arising from the tax audit itself. If issues of outstanding tax do come up, we can help eliminate them with options such as an offer in compromise and other tax resolutions.
The IRS frequently counts on the taxpayer's ignorance when it comes to tax audits, which explains why many people end up disclosing too much information or backing themselves into a corner. However, when you have The Levy Group of Tax Professionals on your side, you'll be able to avoid the usual pitfalls associated with being audited by the IRS. Our negotiation skills and extensive knowledge of tax laws will ensure that all your rights and assets will be thoroughly protected. From the initial notice of an IRS tax audit to the final drafting of a tax settlement agreement, our experienced representatives will be with you every step of the way when you need audit defense in the Washington, DC region. Call or e-mail us at your earliest convenience to receive a free estimate.
IRS Audit Lawyer
IRS Audit Help