Back Taxes Assistance
 If you're facing problems with IRS back taxes and the accompanying late fees and penalties that are tacked on, even a minimal back tax debt can start piling up quickly. Once these penalties have accumulated, it becomes even more difficult to catch up on your delinquent taxes. That's why it's vitally important to nip the problem in the bud as soon as possible by calling The Levy Group of Tax Professionals in Washington, DC. Our tax assistance services will help you file back taxes, resolve issues with delinquent taxes, and work toward obtaining a favorable back tax settlement. Whatever tax relief you need to get out of your financial crisis, our back tax specialists will be on your side to help. Call or e-mail us to learn more about our tax assistance services today!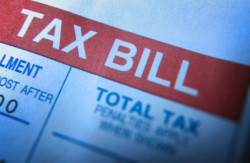 While unpaid taxes can lead to serious issues with the IRS, it's important that you don't let them take over your life. Filing taxes is a daunting and often confusing task sometimes resulting in mistakes, omissions, and late payments. If, for any reason, you have erroneous or delinquent taxes, don't panic! Instead, call the back tax assistance experts at The Levy Group of Tax Professionals.
Our team of enrolled agents and tax attorneys will work with you to resolve those issues so you can restore your financial stability and peace of mind. We'll set up a free initial consultation with you to determine how much you owe and examine the circumstances that led to your late or unpaid taxes. Then, we'll put our 22 years of experience to work as we develop a strategy to reduce or remove the tax penalties you're facing. Depending on your situation, we'll discuss a variety of strategies for dealing with your late tax returns, including the following options:
Offers in compromise

Penalty abatement

Innocent spouse relief

Wage garnishment cessation

Property lien releases

Installment payment agreements
The bottom line is this: Don't let IRS back taxes spell disaster for your personal or business finances. At The Levy Group of Tax Professionals, we're committed to providing clients in the Washington, DC area with the dependable tax assistance they need to get rid of back taxes debt as efficiently and effectively as possible. Offering expert-level knowledge of federal tax codes, we're the team you can count on when you're truly in a bind. We'll not only help you file back taxes and minimize IRS penalties, but we'll provide you with personalized advice and guidance in avoiding similar back tax issues in the future.
For a free estimate, contact us by phone or e-mail today!
Prior Taxes Help
Penalty Abatement Assistance
Tax Help
Offer in Compromise Assistance